Home » Archives for November 2010
Tuesday, November 30, 2010
This is a car that has sheer quality in everything it does, in the effortless yet seductive way it delivers its power, in the unmatched poise with which it sweeps round bends. It is a car so complete, so sophisticated and so satisfying garaunteeing you one of the best driving experiences ever.
READ MORE - Sports Car Hire - Mini Cooper S Convertible
Posted by

marin
at 11:15 PM
0 comments
Monday, November 29, 2010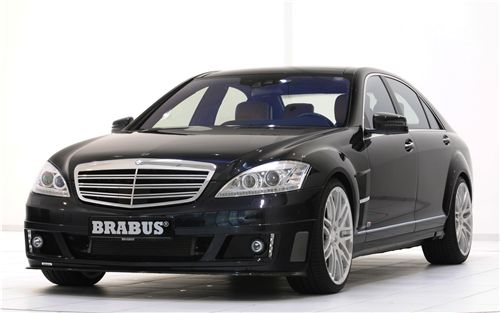 Brabus SV12 R Biturbo 800: 800 hp (788 bhp) / 588 kW and a peak torque of 1,420 Nm (1,047 lb-ft) transform the Mercedes-Benz S 600 in latest Brabus specification into the world's most powerful luxury sedan.
READ MORE - BRABUS SV12 R Biturbo 800 2011
Posted by

marin
at 10:22 PM
0 comments
The all-new 2010 Chevrolet Camaro marks the return of the storied sport coupe offered in LS, LT and SS versions. The LS and LT are powered by a 3.6-liter V6 rated at 298 horsepower while the SS is powered by a 6.2-liter LS3 V8 rated at 430 horsepower when equipped with a 6-speed manual transmission. When the 6-speed automatic transmission is chosen, the SS is powered by 6.2-liter L99 V8, based on the LS3 but adding Active Fuel Management and producing 400 horsepower while delivering an estimated 23 mpg on the highway.
READ MORE - Chevrolet Camaro
Posted by

marin
at 10:16 PM
0 comments
2010 Mercedes-Benz Sport Cars Biome Concept
Born out of the
2010 LA Auto Show's Los Angeles Design Challenge
, in which automotive designers are given free range to envision the
future of transportation
, the
Biome
is meant to blend seamlessly into the
planet's ecosystem
. That means all components of the
2010 Mercedes-Benz Sport Cars Biome Concept
car are
"grown" organically
, and it emits
pure oxygen
and is fully compostable at the end of its service life.
2010 Mercedes-Benz Sport Cars Biome Concept
The basis for the
Biome Concept
is a vehicle that "g
rows in a completely organic environment from seeds sown in a nursery
." Not only that, but it's powered by a combination of the sun and a chemical bond from an imaginary liquid dubbed
BioNectar4534
. It's all
natural, all organic and all science fiction
.
"As the inventor of the motor car, we wanted to illustrate the vision of the perfect vehicle of the future, which is created and functions in complete symbiosis with nature. The Mercedes-Benz BIOME is a natural technology hybrid, and forms part of our earth's ecosystem. It grows and thrives like the leaves on a tree" according to Hubert Lee, Head of the Mercedes-Benz Advanced Design Studios in Carlsbad.
2010 Mercedes-Benz Sport Cars Biome Concept
This year the competition had called for the creation of a vision of a safe and comfortable 2+2 compact car featuring good handling and a first-class design, and weighing only 1,000 lbs (around 454 kg/kerb weight).
The 2010 Mercedes-Benz Sport Cars Biome Concept symbiosis vehicle is made from an ultralight material called BioFibre and tips the scales at just 875.5 lbs (around 394 kg). This material is significantly lighter than metal or plastic, yet more robust than steel. BioFibre is grown from proprietary DNA in the Mercedes-Benz nursery, where it collects energy from the sun and stores it in a liquid chemical bond called BioNectar4534.
2010 Mercedes-Benz Sport Cars Biome Concept
The 2010 Mercedes-Benz Sport Cars Biome Concept is powered by BioNectar4534, which is stored in the BioFibre material of the chassis, interior, and wheels. In addition, Mercedes-Benz has developed a technology to equip trees with special receptors which can collect the excess solar energy and turn it into BioNectar4534. This creates a direct link with nature's energy sources and acts as an incentive to cover mobility energy requirements through more trees and at the same time maintain natural resources.
The Los Angeles Design Challenge is part of the Design Los Angeles conference, taking place from 17 to 18 November 2010 as part of the Los Angeles Auto Show.
2010 Mercedes-Benz Sport Cars Biome Concept
READ MORE - 2010 Mercedes-Benz Sport Cars Biome Concept
Posted by

marin
at 8:43 PM
0 comments